Food Products: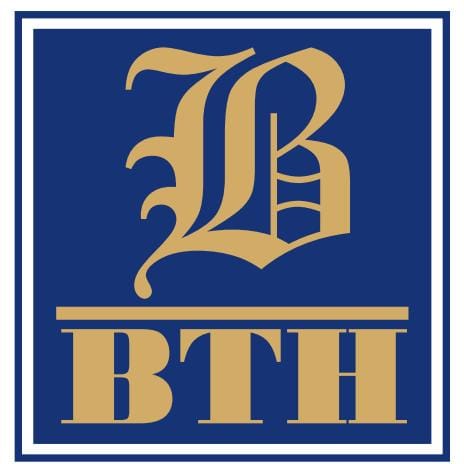 Food testing in India is carried out to ensure the safety, quality, and compliance of food products with regulatory standards. The following are some key aspects of the food testing protocol in India:
Regulatory Authority: The Food Safety and Standards Authority of India (FSSAI) is the primary regulatory authority responsible for food safety and standards in India.
Sampling: Food samples are collected by designated food inspectors from various points in the food supply chain, including production units, storage facilities, distribution centres, and retail outlets.
Testing Methods: Food testing laboratories in India employ a range of techniques to analyze food samples for various parameters such as microbiological contaminants, chemical residues, adulterants, and nutritional composition. These methods may include microbiological testing, chemical analysis, sensory evaluation, and DNA testing, among others.
Accredited Laboratories: Food samples are typically tested in accredited laboratories that comply with the standards set by the National Accreditation Board for Testing and Calibration Laboratories (NABL) or other recognized accreditation bodies.
Parameters Tested: Food testing in India covers a wide range of parameters, including but not limited to, pesticide residues, heavy metals, microbiological contamination (such as presence of pathogens like Salmonella and E. coli), adulterants (such as artificial colors, sweeteners, or additives), nutritional labelling, and allergens.
Enforcement Actions: If food samples fail to meet the prescribed standards, enforcement actions can be taken by the regulatory authorities. These actions may include issuing warnings, product recalls, fines, and legal proceedings against the responsible parties.
Consumer Awareness: The FSSAI also promotes consumer awareness regarding food safety and standards through various initiatives such as public campaigns, education programs, and providing information through its website and other channels.
It is important to note that food testing protocols may vary slightly depending on the specific food category and the state-level regulations within India.
FSSAI:
FSSAI stands for the Food Safety and Standards Authority of India. It is a statutory body established under the Food Safety and Standards Act, 2006. FSSAI is responsible for ensuring the safety and standards of food products in India. Here are some key points about FSSAI:
Mandate: FSSAI's primary mandate is to lay down scientific standards for food articles and regulate their manufacture, storage, distribution, sale, and import. It aims to ensure safe and wholesome food for consumption and promote public health.
Functions: FSSAI sets the standards and regulations for food products, develops a system for food testing and analysis, promotes public awareness about food safety, provides training and capacity building to stakeholders, and regulates the labelling and packaging of food items.
Food Licensing and Registration: FSSAI is responsible for the licensing and registration of food businesses in India. It classifies food businesses based on their size and nature, and each category has different requirements for obtaining a license or registration.
Enforcement: FSSAI has the authority to enforce compliance with food safety standards. It conducts inspections, sampling, and testing of food products to ensure their compliance with the regulations. If any violations are found, FSSAI can take enforcement actions, including issuing warnings, product recalls, fines, and legal proceedings.
Collaboration and Harmonization: FSSAI collaborates with various stakeholders such as state governments, food businesses, consumer organizations, and international bodies to strengthen the food safety ecosystem. It also works towards harmonizing Indian food regulations with international standards.
Consumer Awareness: FSSAI undertakes initiatives to raise awareness about food safety among consumers. It provides information on its website, conducts public campaigns, and promotes food hygiene practices through various channels.
FSSAI plays a crucial role in ensuring the safety and quality of food in India and works towards building a robust food safety ecosystem across the country.
FOOD PRODUCTS TESTING SERVICES @ BOMBAY TEST HOUSE PVT LTD.,
Food Analysis is the discipline dealing with the development, application and study of analytical procedures for characterizing the properties of foods and their constituents. All food products whether raw or processed are analyzed to provide information about a wide variety of different characteristics including their composition, structure, physicochemical properties and sensory attributes.
Nutrients : e.g. Proteins, Amino acids, Total Cholesterol, Trans fats & Lipid profile, Carbohydrates, Sugars, Dietary fibre, Vitamins, Minerals etc.,
Additives : e.g. Colours, Dyes, Stabilizers, Antioxidants, Flavours & Fragrances, Preservatives etc.,
Adulterants : They are added intentionally to the food products mostly for the purpose of cost benefits and they may be present at higher as well as lower amounts. They may be safe or sometimes highly toxic, such as, argemone in mustard oil, Sudan in red chillies, animal cholesterol in ghee, low cost vegetable oil in high cost vegetable oil etc.,
Contaminants & Toxicants : Toxicants can be classified into : Physical toxicants –e.g glass, wood, metal, insect matter etc., Biological toxicants – e.g. microbes and pathogens Chemical toxicants – e.g. residual pesticides, residual antibiotics, mycotoxins and environmental pollutants like PAH, PCB, Dioxins, toxic metal etc.,
DAIRY PRODUCTS AND ANALOGUES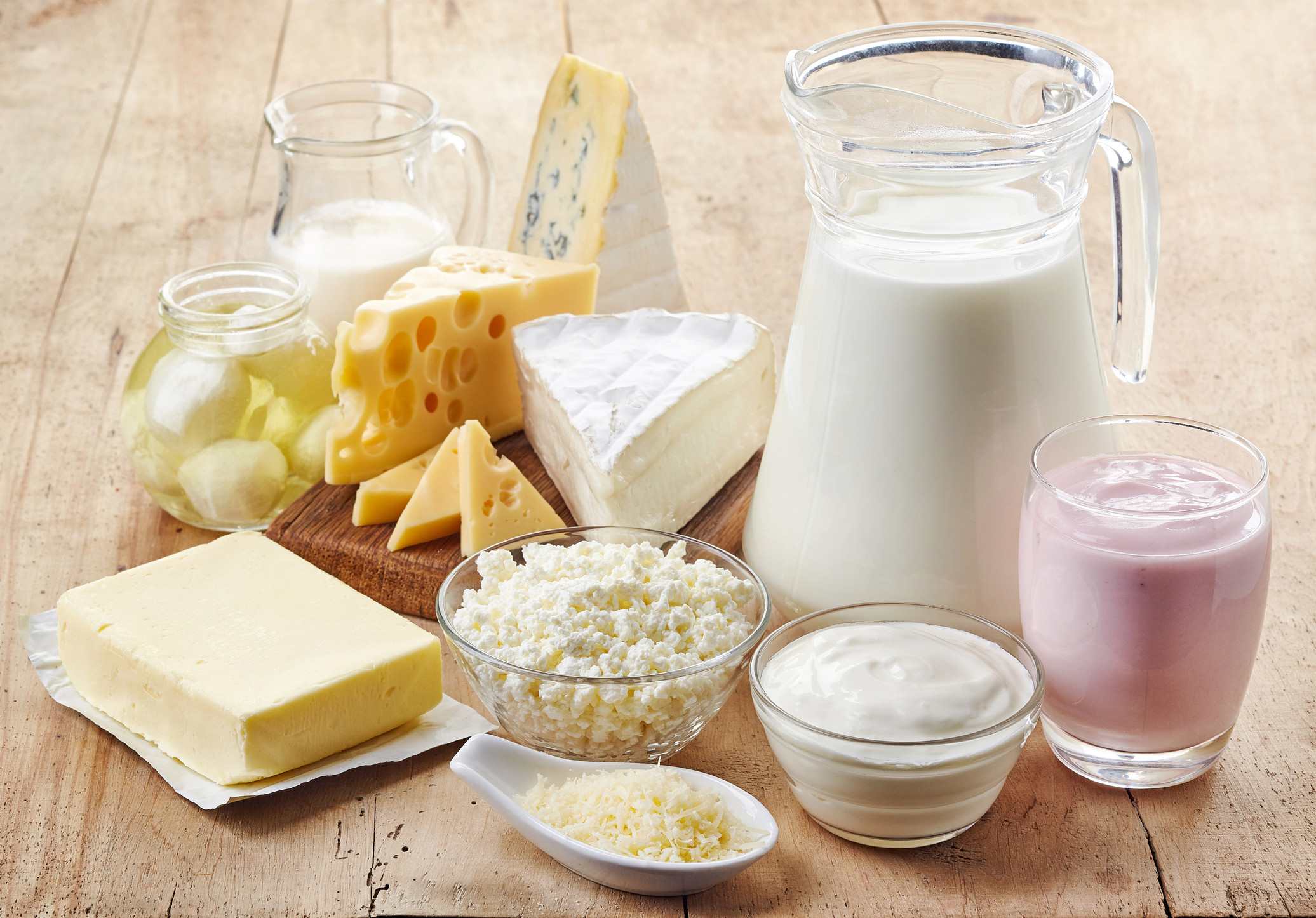 Milk : Buffalo Milk, Cow Milk, Goat Or Sheep Milk, Mixed Milk, Standardized Milk Toned, Double Toned, Skimmed , Full Cream Milk.
Cream, Malai, Dahi or Curd, Chhena Or Paneer, Cheese Of All Varieties
Dairy Based Desserts / Confections : Ice Cream , Kulfi, Chocolate Ice Cream , Softy Ice Cream, Dried Ice-cream Mix, Dried Frozen Desserts Or Confection, Frozen Desserts , Frozen Confection, Milk Ice , Milk Lolly, Khoya
Evaporated / Condensed Milk Or Milk Products
Foods For Infant Nutrition: Infant Milk Food, Infant Formula, Whey, Processed Cereal based Complementary Food Follow Up Formula- Complementary Food
Butter / Ghee/ Milk Fat, Chakka Or Shrikhand, Whey Products
Fermented Milk Product : Yoghurt
Edible Casein Products: Edible Casein Product, Edible Acid Casein, Edible Non-animal rennet Casein, Edible Caseinate
FATS / OILS / FATS EMULSIONS: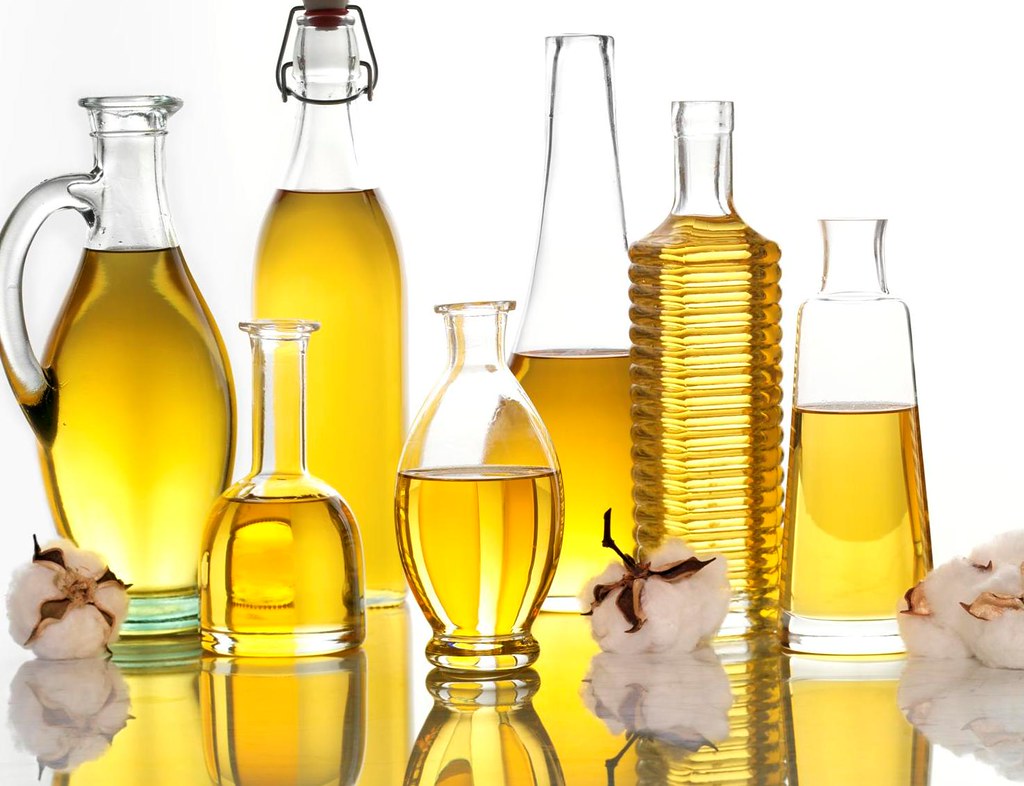 Oils : Coconut Oil, Cotton Seed Oil, Ground Nut Oil, Linseed Oil, Mahua Oil, Rapeseed Oil, Mustard Oil, RapeSeed Oil With Low Erucic Acid, Olive Oil ,Poppy Seed Oil, Safflower Oil, Taramira Oil, Til Oil, Niger Seed Oil,Soybean Oil, Maize Oil, Refined Vegetable Oil, Almond Oil, Watermelon Seed Oil, Palm Oil, Palmolein Oil, Palm Kernel Oil, Sunflower Seed Oil, Rice Bran Oil, Blended Edible Vegetable Oil
Fats : Interesterified Vegetable Fat, Partially Hydrogenated Soybean Oil etc.,
Edible Fats : Beef Fat, Mutton Fat, Goat Fat, Lard Cocoa Butter, Refined Salseed Fat, Kokum Fat, Mango Kernel Fat, Dhupa Fat, Phulwara Fat.,
Margarine and Fat Spreads: Table Margarine, Bakery and Indus. Margarine Fat Spread.
Hydrogenated Vegetable Oil : Vanaspati, Bakery Shortening.
FRUITS AND VEGETABLE PRODUCTS: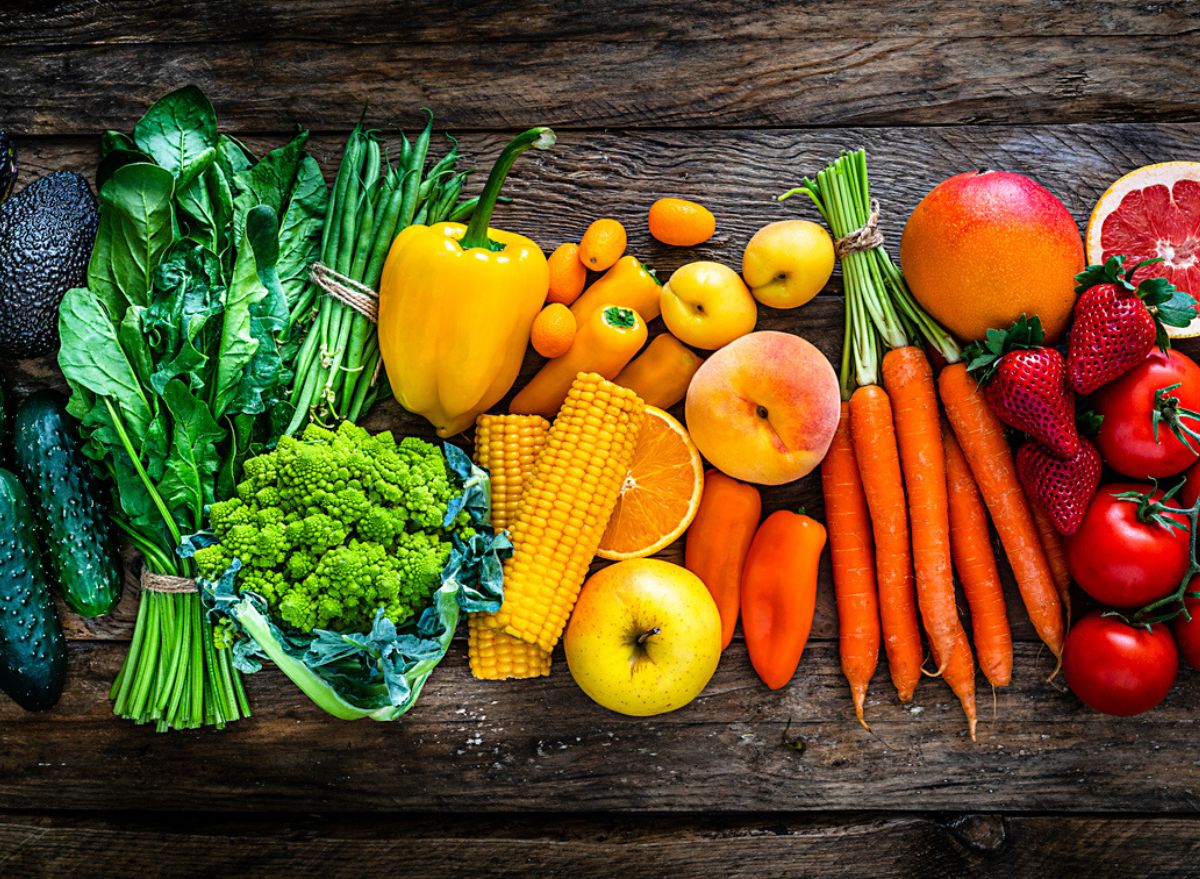 Thermally Processed
Fruit Cocktail
Vegetable
Curried Vegetables/Ready To Eat Veg
Thermally Processed Vegetable Soups
Fruits Juices
Vegetable Juices
Tomato Juices
Fruit Nectars
Fruit Beverages
Fruit Drink
Ready To Serve Fruit Beverages
Thermally Processed Mango Pulp / Puree
Sweetened Mango Pulp
Fruit Pulp / Puree
Sweetened Fruit Puree Other Than Mango
Concentrated Fruit
Vegetable Juice Pulp/ Puree
Thermally Processed Tomato Puree, Paste
Soup Powders
Fruit / Vegetable Juice
Concentrated Fruit Veg. Juice/ Pulp/ Puree
Tamarind Pulp/Puree and Concentrate
Fruit Bar/Tofee
Fruit / Veg. Cereal Flakes
Squashes, Cruhes
Fruit Syrup/Fruit Sharbats
Barlay Water
Synthetic Syrup For Using Dispensers For Carbonated Water
Synthetic Syrup / Sharbat, Murabba
Candied, Crysatallised and Glazad Fruits/ Veg
Rhizome/Fruit Peel
Tomato Ketchup / Tomato Sauces
Culinary Pastes/Fruit and Veg. Sauses Other Than Tomato and Soya
Soyabean Sauce
Carbonated Fruit Beverages / Fruit Drinks
Jams, Fruit Jelly
Fruit Cheese
Marmalades
Dehydrated Fruits
Dehydrated Vegetables,Frozen Fruits/Fruit
Frozen Vegetables, Frozen Curried Vege
Ready To Eat Vegetables
Fruit Based Beverages Mix
Powdered Fruit Based Beverages
Fruit and Veg. Chutney
Mango Chutney
Table Olives
Grated Desiccated Coconut
Vinegar
Nuts
Resins Bean
CEREALS AND CEREAL PRODUCTS: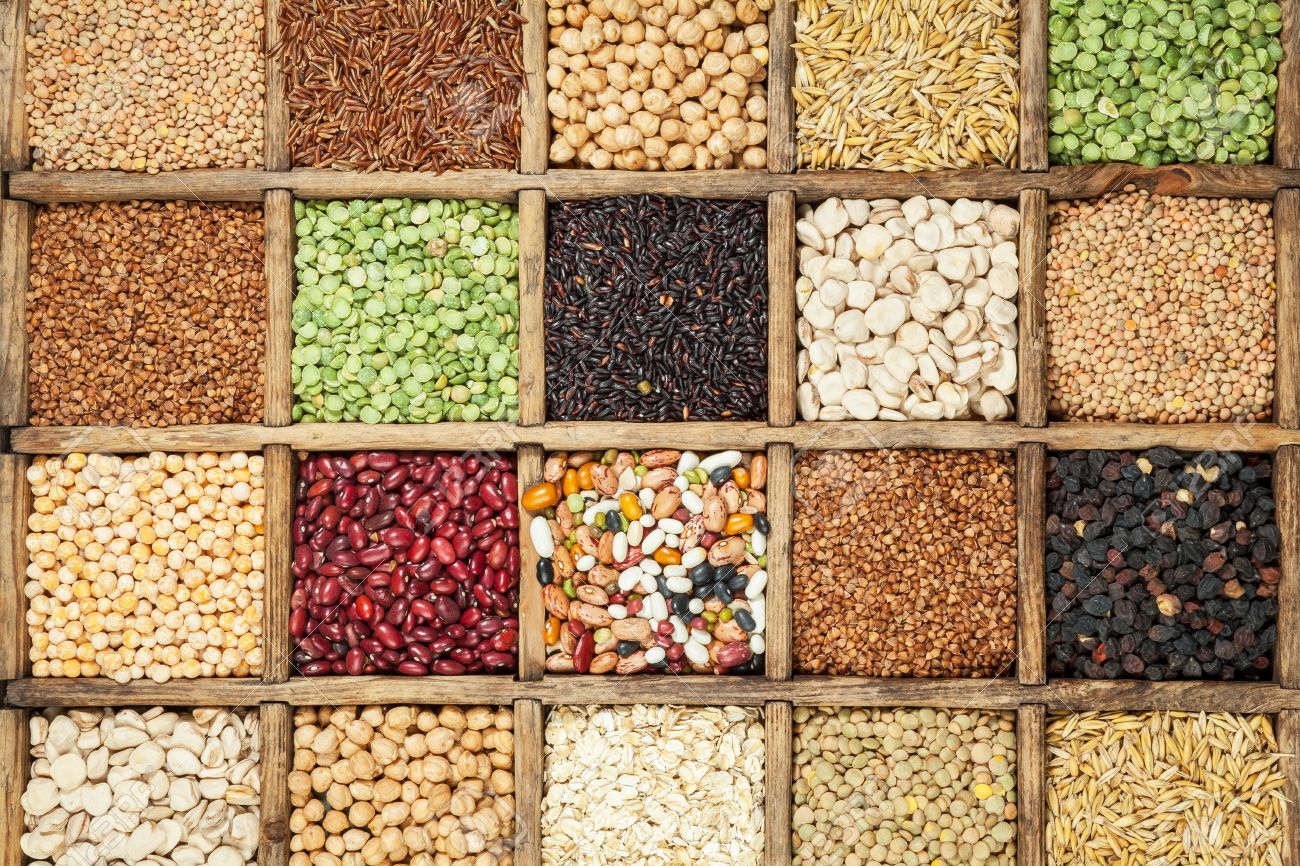 Atta
Maida
Samolina
Besan
Pearl
Barley (Jau)
FOOD GRAINS:
Wheat
Maize
Jawar and Bajra
Rice
Urad Whole and Dal
Split Pulse (Dal) Arhar
Moong Whole and Dal
Any Other Good Grains Corn Flour (Maize Starch)
Chana (Arhar) Whole and Dal
Corn Flakes
Custard Powder
Rolled Oats
Macaroni Products Malted and Malt Based Food
Masur Whole and Split Pulse Masur
SOLVENT EXTRACTED FLOURS:
Solvent Extracted Soya Flour
Solvent Extracted Ground Nut Flour
Solvent Extracted Sesame Flour
Solvent Extracted Coconut Flour
Solvent Extracted Cotton Seed Flour Starchy Foods
Arrowroot
Sago
Bakery Products
Biscuits
Bread
SWEETS AND CONFECTIONERY: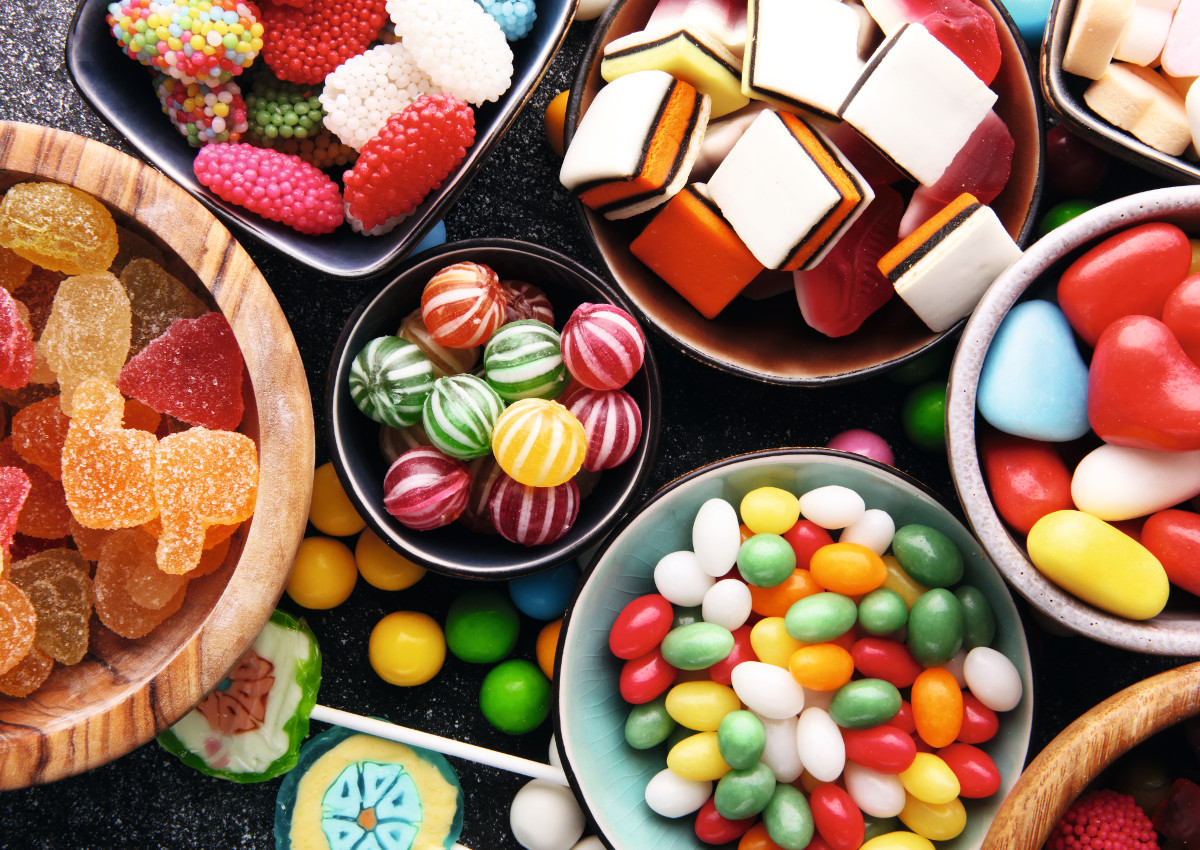 Sugar Boiled Confectionery : Milk Toffee, Butter Toffee, Lozenges, Chewing Gums and Bubble Gums, Chocolates / Drinking Chocolate (Is) Ice Lollies and Edible Ices, Sweetening Agents Including Honey.
Sugar : : Plantation White Sugar, Refined Sugar, Khandsari Sugar, Bura Sugar, Cube Sugar, Icing Sugar, Misri Honey, Gur Or Jaggery, Dextrose, Goldensyrup, Dried Glucose Syrup, Saccharin Sodium, AspartylPhenylAlanine methyl ester, Acesulfame Potassium, Sucralose.
SALTS, SPICES, CONDEMENTS AND RELATED PRODUCTS:
Caraway (Shahjeera) : : Caraway Black (Shahjeera) Whole, Caraway(Shahjeera) Powder, Caraway (Shahjeera) Whole.
Cardamom (Elaichi) : : Cardamom(ChhotiElaichi) Whole, Cardamom(ChhotiElaichi) Seeds, Cardamom (ChhotiElaichi) Powder,Large Cardamom(BadiElaichi) Whole, Large Cardamom (BadiElaichi) Seeds, Large Cardamom (BadiElaichi) Powder.
Chillies and Capsicum(Lal Mirchi) : :Chillies and Capsicum ( LalMirchi) Whole, Chillies and Capsicum (LalMirchi) Powder.
Cinnamon (Dalchini) : :Cinnamon (Dalchini) Whole,Cinnamon (Dalchini) Powder.
Cassia (Taj) : Cassia (Taj) Whole, Cassia (Taj) Powder.
Cloves (Laung) : Cloves (Laung) Whole, Cloves (Laung) Powder.
Coriander (dhania) : Coriander (Dhania) Whole, Coriander (Dhania) Powder.
Cumin (Zeera / Kalonji) : Cumin (Safed Zeera) Whole, Cumin (Safed Zeera) Powder, Cumin Black (Kalonji )Whole Cumin Black (Kalonji )Powder.
Fennel (Saunf) : : Fennel (Saunf) Whole, Fennel (Saunf) Powder.
Fenugreek (Methi) : Fenugreek (Methi) Whole, Fenugreek (Methi) Powder.
Ginger(Sonth,Adrak) : Ginger (Sonth,Adrak) Whole, Ginger (Sonth,Adrak) Powder, Ginger Oleoresin (Isi).
Ginger(Sonth,Adrak) : Ginger (Sonth,Adrak) Whole, Ginger (Sonth,Adrak) Powder, Ginger Oleoresin (Isi).
Mace(Jaipatri) : Mace (Jaipatri) Whole, Mace (Jaipatri)Powder.
Mustard (Rai, Sarson) : Mustard (Rai, Sarson) Whole, Mustard (Rai, Sarson) Powder, Nutmeg (Jaiphal), Nutmeg (Jaiphal) Whole, Nutmeg (Jaiphal) Powder.
Pepper Black (Kalimirch) : Pepper Black (Kalimirch) Whole, Pepper Black (Kalimirch) Powder. Light Black Pepper, Pin Heads, Poppy (Khaskhas), Saffron(Kesar)- Whole/Powder.
Turmeric (Haldi) : Pepper Black (Kalimirch) Whole, Pepper Black (Kalimirch) Powder. Light Black Pepper, Pin Heads, Poppy (Khaskhas), Saffron(Kesar)- Whole/Powder.
Curry Powder : Mixed Masala, Aniseed (Saunf), Ajwain (Bishops Seeds).
Dried Mango : Slices, Dried Mango Powder( Amchur).
Pepper White : Pepper White Whole, Pepper White Powder Garlic(Lehsun), Celery, Dehydrated Onion(Sukha Pyaj), Asafoetida (Hing), Edible Common Salt, Edible Common Salt, Iodised Salt Iron Fortified Common Salt, Potassium Iodate, Iron Fortified Iodized Salt
OTHER FOOD PRODUCTS AND INGREDIENTS:
Baking Powder, Catechu, Gelatin, Silver Leaf (Chandi Ka Warq), Pan Masala, Low and High Fat Cocoa Powder, Carob Powder.
Propritory Food. All Kinds.
FOOD COLOURS:
Tartrazine, Sunset Yellow, Indigo Carmine, Ponceau 4 R, Carmoisine, Erythrosine Brilliant Blue, Annatto, Riboflavin, B Carotene BeesWax (Crude / Refined)(IS), Beehives(IS), Kattha(IS), Chlorophyll(IS)
STIMULANT FOOD (IS):
Tobacco and Tobacco Products Cigarettes, Smoking Mixture, Cigars and Chirutes, Bidies, Snuff, Zarda (Flake Type Chewing Tobacco), Minced Type Chewing Tobacco, Hookah
FOOD ADDITIVES(IS):
Edible Common Salt, Ammonium Bicarbonate, Sodium Benzoate, Benzoic Acid, Caramel, Sorbitol, Potassium Metabisulphite, Sodium Metabisulphite, Potassium Nitrate, Sorbic Acid, Lecithin, Sodium Citrate, Sodium Alginate, Sodium Carboxy Methyl Cellulose, Ascorbic Acid, Sodium Saccharin, Agar, Sodium Tartrate, Calcium Saccharin, Gelatine, Fast Green Fcf, Sodium Propionate, Calcium Propionate, Saccharin, Beta Apo 8 Carotenal, Methyl Ester Beta Apo 8 Carotenic Acid, Ethyl Ester Beta Apo 8 Carotenic Acid, Canthaxanthin, Fumaric Acid, Dodecyl Gallate, Acacia Gum, Propyl Gallate, Octyl Gallate, Carob bean Gum Tragacanth Gum, Gum Ghatti, Calcium Alginate, Sulphur Dioxide, Alginic Acid, Titanium Dioxide L (+)- Tartaric Acid, Monosodium Glutamate, Alpha Amylase, Glyceryl Monostearate, Dicalcium Phosphate Lactic Acid, Guar Gum, Phosphoric Acid, Mineral Oil, Isopropyl Alcohol, Sweet Orange Oil Cold Pressed, Spearmint Oil, Caffeine(Food Grade), Lime Oil Distilled (Food Grade), Tert-Butylhydroquinone (Tbhq) Raw Seaweed, Gum Karaya (Food Grade), Citric Acid (Food Grade), Ascorbyl Palmitate, Aspartame (Food Grade) Polyglycerol Esters Of Fatty Acids, Propylene Glycol, Ester Gum (Glycerol Esters Of Wood Rosin ), Sodium Ascorbate, Malic Acid, Potassium Iodate, Sodium Hydroxide, Pectin, Sucralose, Acesulfame Potassium Tricyclazole (Tech).
THE COMMON TEST PARAMETERS UNDERTAKEN IN FOOD PRODUCT S ARE:
| | | | |
| --- | --- | --- | --- |
| Moisture | Fat | Protein | Crude Fibre |
| Carbohydrate | Specific Gravity | Total ash | Colour |
| Refractive Index | Admixture with other oils | Acidity | Iodine value |
| Essential oils | Gluten | Refractions | Flash point |
| Microbiological analysis | Minerals | Bulk density | Curcumin |
| Residual Solvent | Heavy Metals | Food Additives | Pesticide residues |