MR. S. NANDAKUMAR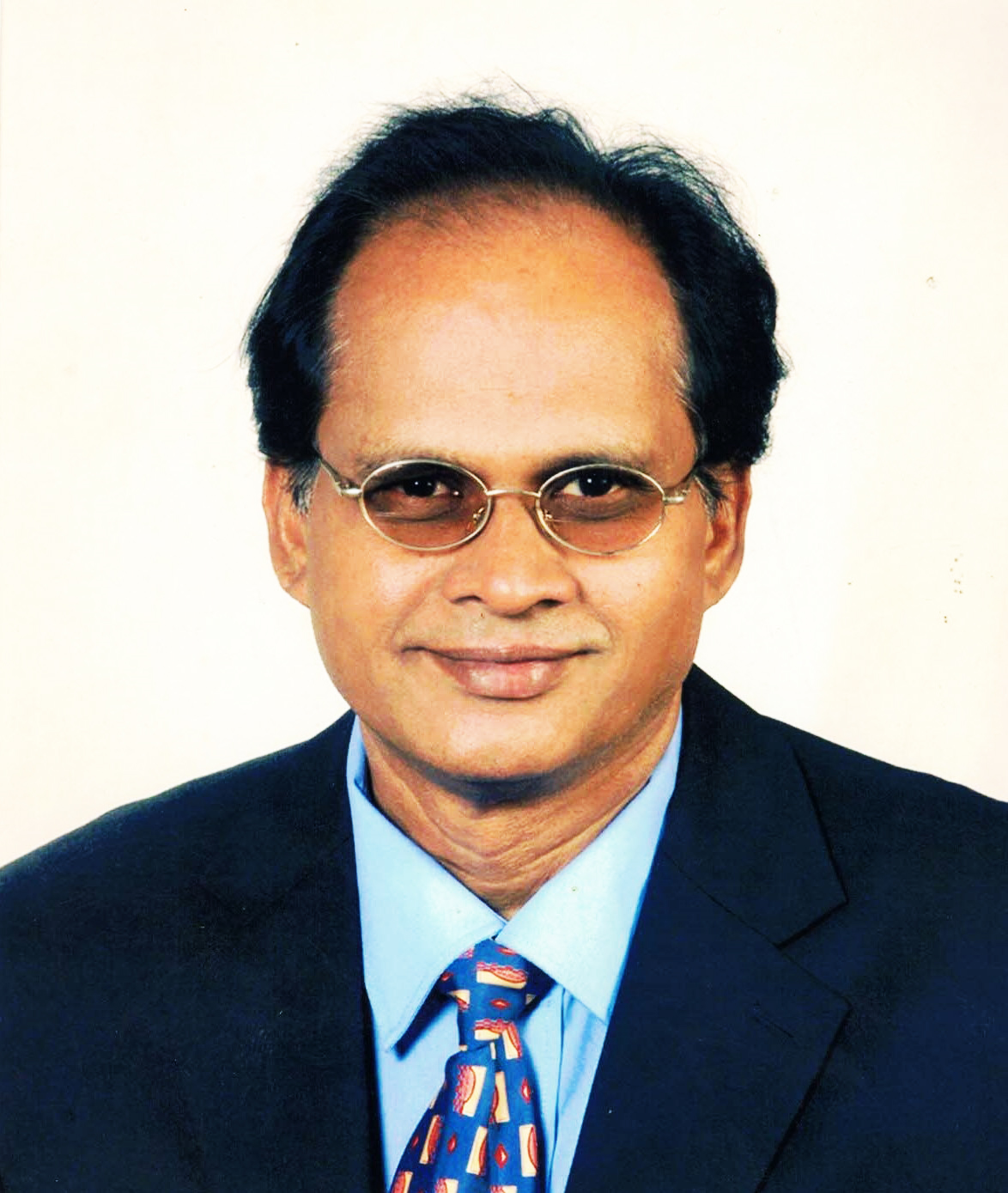 Bombay Test House Private Limited, is Promoted by Mr. S.Nandakumar, (61) self made first generation entrepreneur, hailing from Tamilnadu. Completed his Bachelors' from Madras University and Post Graduate Diploma in Business Administration from Annamalai University. He worked in Pharmaceutical Industry for nearly 10 years (1982-1992) including Cipla, at Mumbai and become an entrepreneur during the year 1992 and engaged in Starch Industry at Salem. T.N. During the year 2002, he promoted Italab Salem Private Limited, at Salem Tamilnadu as Managing Director along with Ms. Suzanne Nanji, the only daughter of Dr. H.R. Nanji who founded Italab Private Limited at Mumbai during the year 1948, pioneers in the field of Testing and Inspection. Also served as Executive Director of Italab Private Limited, Mumbai between 2005 to 2011 and instrumental for achieving ISO 9001, CPCESA, MoEF, EIC, FDA and other Approvals and currently running a Web Portal namely www.testing-needs.com India's first B2B Portal dedicated to Laboratory Network at Mumbai.
He has worked at various institutes in various levels, the notable positions are
Mr. S. Nandakumar is a IRCA Certified Lead Auditor of Quality Management System, according to ISO: 9001:2008 & ISO 19011:2002
---
Completed short term Training Programme on "Lab Quality Management System & Internal Audit as per ISO/IEC 17025" organized by Ministry of Food Processing Industries (MOFPI), Govt of India, conducted by NIFTEM and Quality Council of India (QCI).
---
Also participated in the Work Shop on "Accreditation Criteria for Inspection Bodies on ISO 17020:2012" Organized by Institute of Quality, Confederation of Indian Industry (CII)
---
Completed Certificate Course on "SIX SIGMA YELLOW BELT" conducted by MSME Technology Development Centre, Agra under the Ministry of Micro, Small and Medium Enterprises, Govt. of India.
---
Also participated in 2nd National Conclave for Laboratories Organized by NABL (Dept. of Science and Technology, Govt. of India) and Confederation of Indian Industry.
DR. MALOY CHAKRABORTY

Dr. Maloy Chakraborty who holds his Ph.D. in Analytical Chemistry, with over 30 years of comprehensive experience in Quality Control, completed his B.Sc, in Chemistry from Bombay University and M.Sc., from Bhabha Atomic Research Centre, (BARC-MUMBAI) Trombay, and Ph.D.(Analytical Chemistry) from RUIA College, Bombay University during the year 1985.
He has published various papers which includes:
HPLC Study of the Ayurvedic process of purification of Mercury using Garlic Juice in the journal of Indian Drugs
---
Determination of Danazol in Pharmaceutical Preparations by HPLC in the Journal of Chromatography (Netherlands).
Dr. Chakraborty has functional expertise in Quality Management module through SAP R3, and Management (Process/Material) and Lab operations. Adroit in maintaining in-house quality systems ensuring compliance to the defined quality guidelines. He was instrumental in Conducting Lab trials and analysis in support of Product & Process and implementing ISO Quality Systems like 9001, 14001 and OHSAS 18001. Experienced in conducting Vendor Audits and possess a clear understanding of the Industry, Technology trends and Quality Control techniques. He also possesses excellent communication and relationship and management skills with abilities of leading large teams.
He has worked in various capacities in different Organizations like :
Alchemie Research Centre (ICI) as Senior Research Chemist,(1978-1991), Sandoz (India) Limited as Senior Executive,Quality Assurance, (1991-1993)
---
Herdillia Chemicals Ltd, Mumbai as Head-Quality Assurance, (1993-1999)
---
Deepak Fertilizers & Petrochemicals Corporations Limited, Head–QA (1999-2007)
---
Head QA at Dorf Ketal Chemicals Taloja, (Speciality Chemical Business, petrochemical & Refinery Business) till superannuation.
---
Currently Heading www.testing-needs.com, Web portal, as Technical Director, at Mumbai.
DR.SAKTHIVEL THIAGARAHAN

Dr. Sakthivel has completed his Ph.D, on Drug Delivery system from The School of Pharmacy, University of London in 1995-1998; he has also done his PGDBA Business Administration from Annamalai University, 1993-1994. his graduation and under graduation of Pharmacy from, Dr.H S Gour University, 1990-1992 and University of Madras, 1985-1989 respectively. He has passed the Professional Accreditation of Teaching and Learning in Higher Education (PATHE), a certificate course, at Institute of Education, University of London in 2001.
He has worked at various institutes in various levels, the notable positions are:
Assistant Professor in Pharmacy (1992-1995)
---
Sri Ramachandra Medical College and Research Institute Madras
---
JKK Natarajah College of Pharmacy, Salem (1992-1995)
---
Superintendent Pharmacist, Anji' Pharmacy (Since Feb2008) Consultant Pharmacist, Boots the Chemist (Since May2006)
---
The School of Pharmacy, University of London (1995-2004)
The following laurels were decorated his crown:
Senior Research Fellow and Honorary Lecturer, The School of Pharmacy
---
University of London (2000-2003)
---
Maplethorpe Teaching and Research Fellow (1998-2000)
---
Commonwealth Scholar (1995-1998)
---
Awarded Capsugel Graduate/Postdoc Award: Innovative Aspects of Gastrointestinal Drug
---
Absorption and Delivery during 29th Annual meeting of the Controlled Release Society (2002)
Academic Honours and Awards:
C.W.Maplethorpe fellowship for Post-doctoral studies at Centre for Drug Delivery Research, School of Pharmacy, University of London (1998-2000) Commonwealth Scholarship for Doctoral Studies at Centre for Drug Delivery Research, School of Pharmacy, University of London (1995-1998) First position in M.Pharm at Dr H S Gour University, Sagar, India (1992) Junior Research Fellowship, University Grants Commission, New Delhi (1990-1992) First position in B.Pharm at University of Madras, Madras, India (1989).
He has served as referee for International Journal of Pharmaceutics and Journal of Drug Targeting. He has membership in following bodies; Member, Royal Pharmaceutical Society of Great Britain Life member of Indian Hospital Pharmacists Association, Member, Institute of Learning and Teaching (ILTM)
DR. C. BALAN

Dr.C.Balan done his doctoral research from Moscow-Russia on Elementary particles in 1989- 1992 and done his M.Sc .Physics 1988.
He has vast working experience in various physics concepts followings are few of them:
Scientific consultant for Kryotherm–application of Thermoelectric modules-1992-1996
---
Scientific consultant for Solar-Rus–application of PV cells- 1998-2002
---
Scientific consultant for Envirolyte–application of Electrochemical activation technology – till Present day.
Now he is involved Actively in Establishing Electrochemical Activation Technology in various fields with total abolition of traditional chemicals to produce an ECO-FRIENDLY as well cost effectiveness technology development.